Happy Friday everyone!!! I have a treat for you all today-- Delia (yes,
the
Delia) from
Delia Creates
here (yes, here!!!!) at MIH today! We are doing a kind of informal/impromptu ornament swap. She's created these absolutely gorgeous paper stars that require just a teeny tiny bit of hot glue. She makes it looks so easy that I'm going to get out the glue gun and give it a try this weekend.
---
Hi Make it Handmade readers! It's a pleasure to be here having a holiday ornament swap with Palak.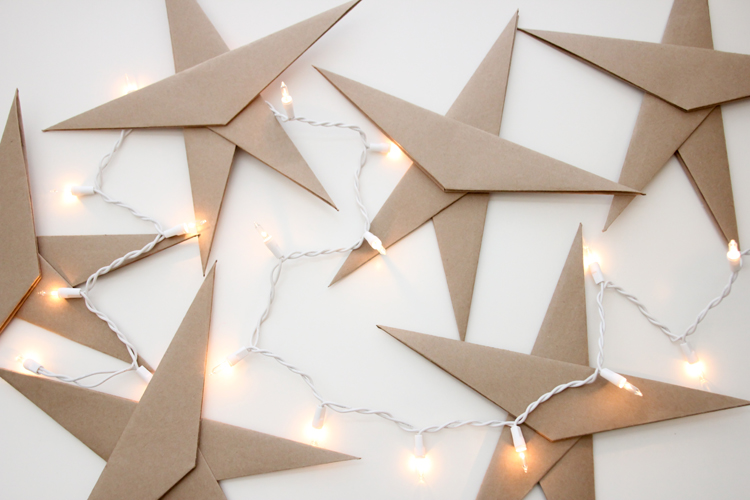 My ornaments today are just paper and glue, and they don't require hooks. Simplicity at it's best. I call them...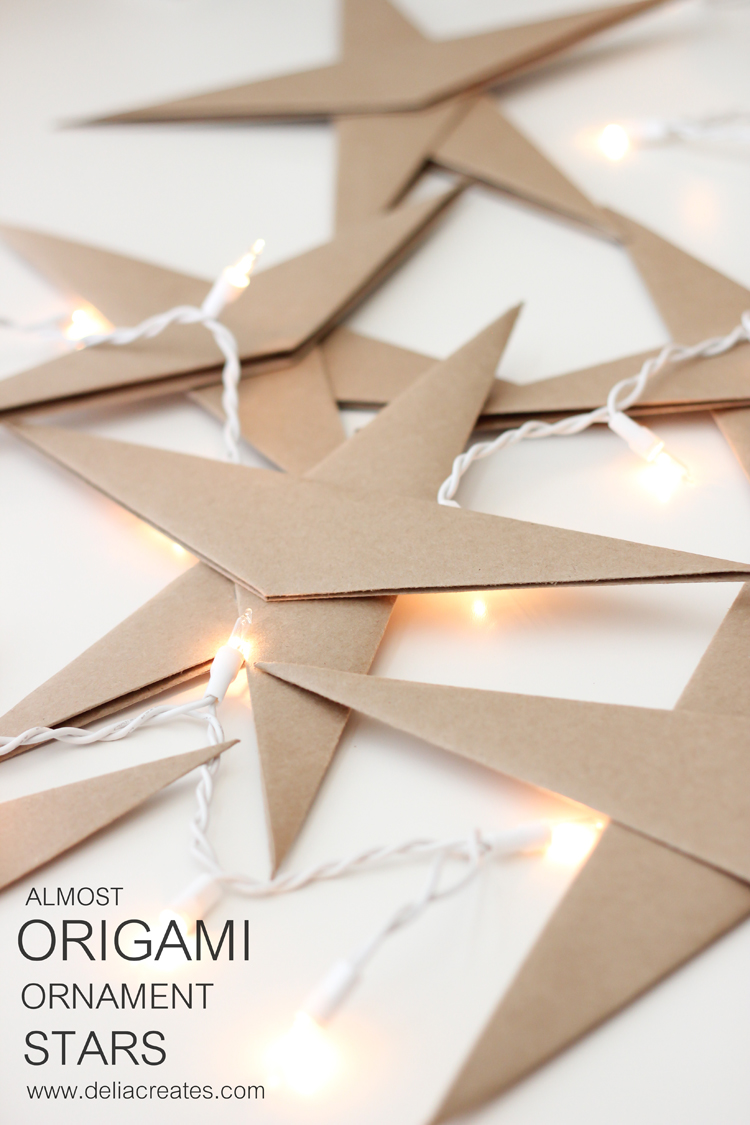 I say almost, because we are gluing them together after we fold them. :) Let's get started.
You need:
*cardstock, three pieces per large star
scissors
a ruler or bone folder
hot glue and hot glue gun


*I used a coupon on this 50 pack of kraft cardstock from the Hobby Lobby, which made this project really inexpensive. And here is a visual for how to fold your card stock.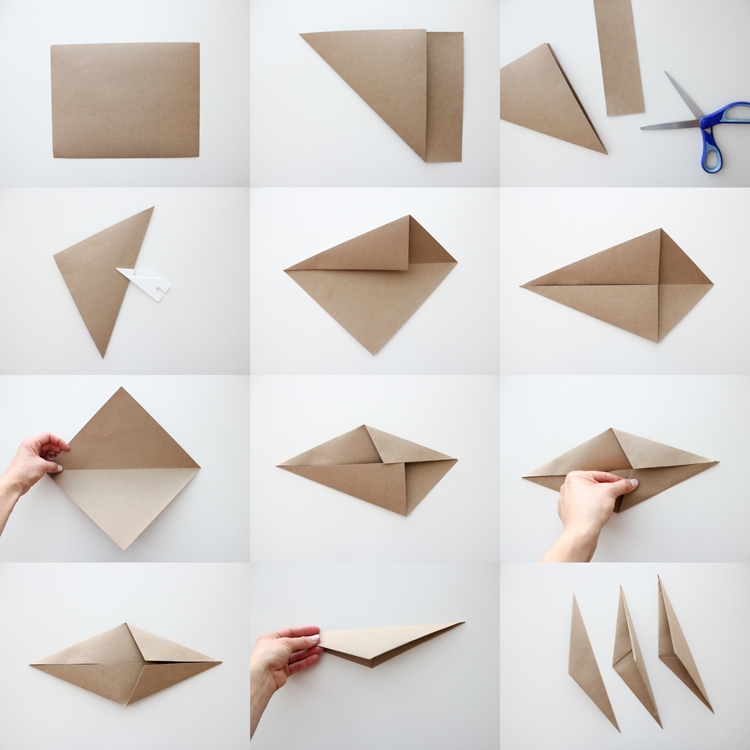 Use a ruler, or a bone tool (I used my point turner ;)) to make the edges fold nice and crisp. Repeat the process three times so that you end up with three star pieces.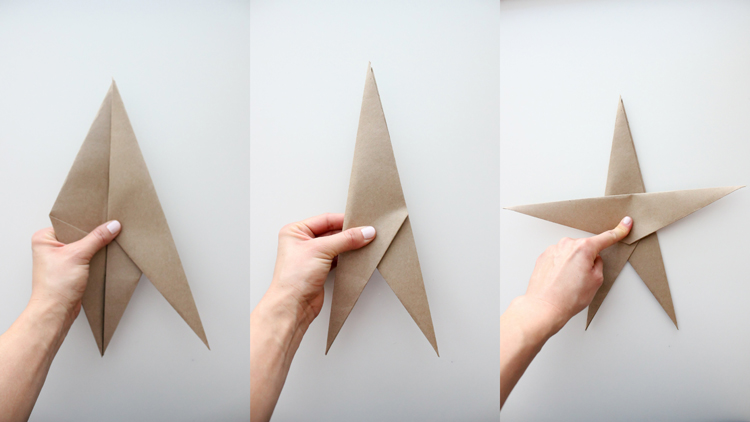 Take one of the pieces and open it up. Slide another piece inside of it. Last, take the third piece and place it on top. Hot gluing it all together as you go of course.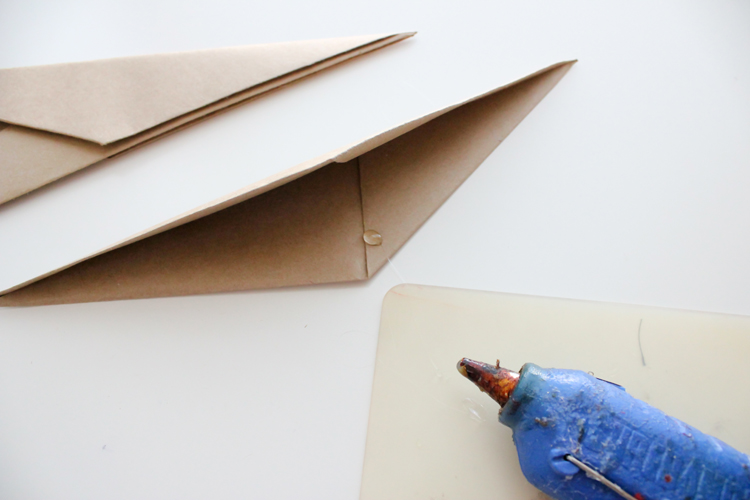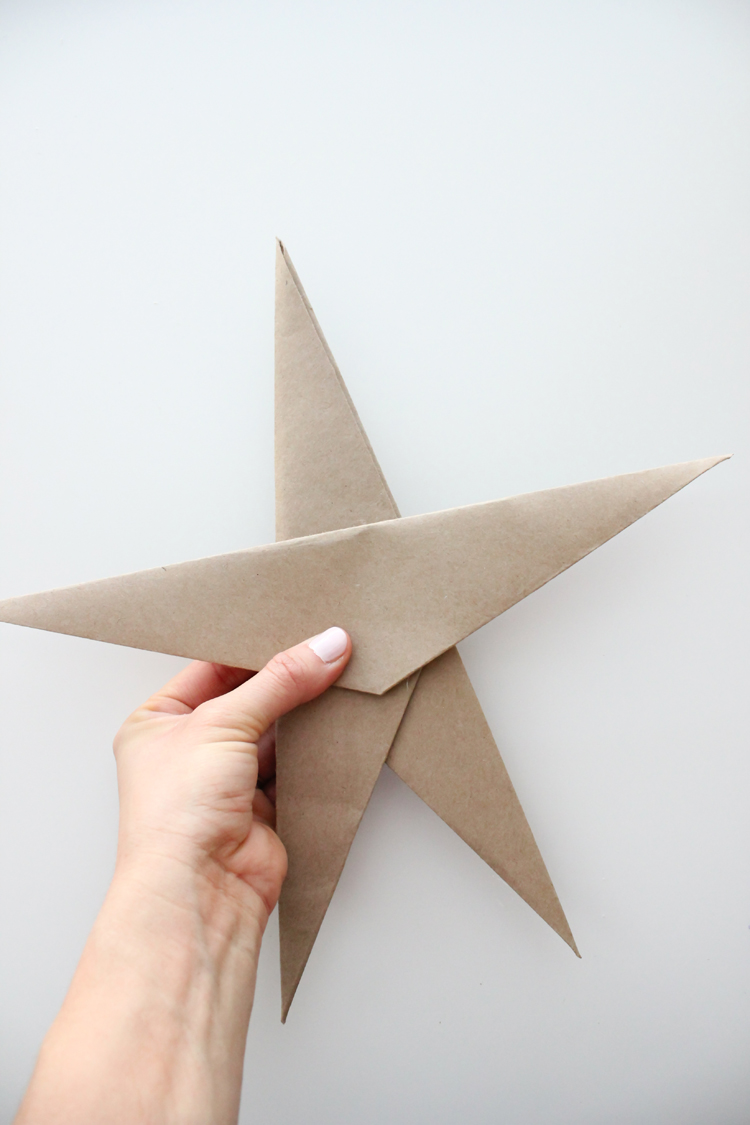 To make smaller stars, cut your cardstock in half first and treat each half paper like you did a full sheet. Three full sheets makes 2 small stars.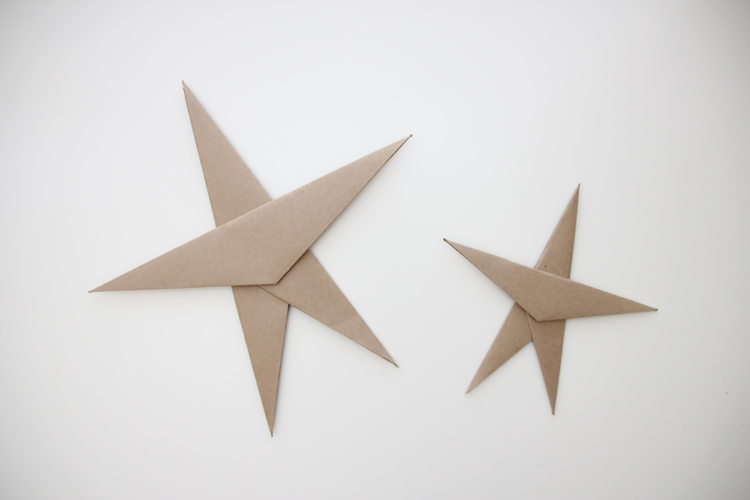 Now make a bunch...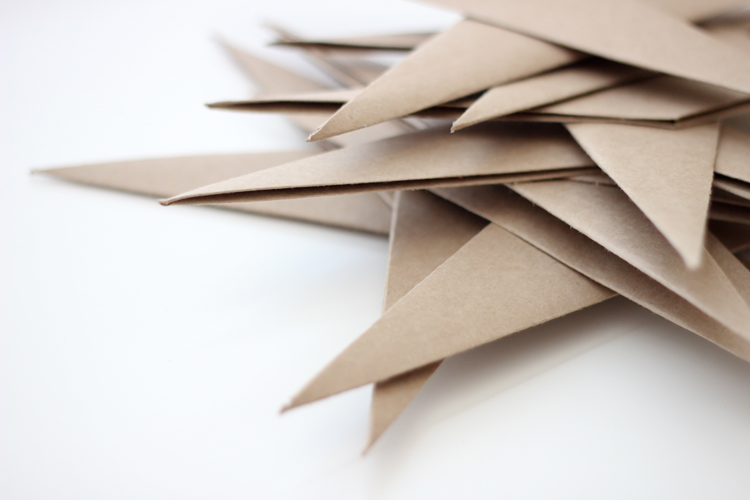 ...and adorn your tree!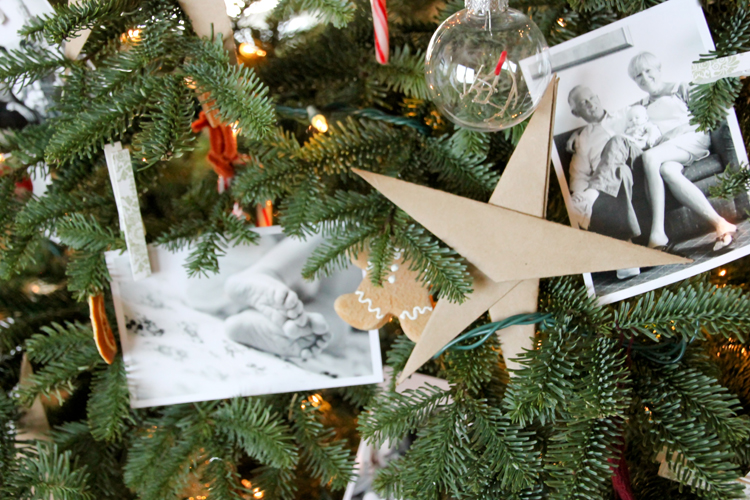 The stars are big enough, sturdy enough, and yet light enough for you to simply nestle them into the branches.
Of course, you can always hang these from the ceiling instead, or use the small ones as gift tags...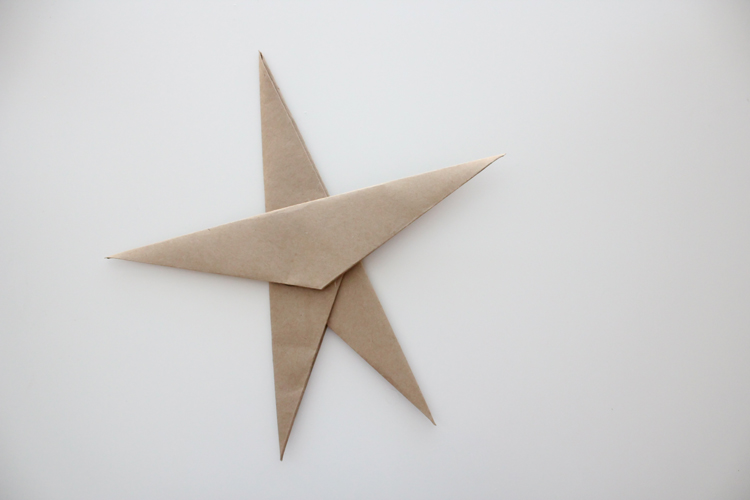 They are perfectly versatile to whatever you need!
Thanks for letting me hang over here Palak!
---
No... thank you, Delia! I love that these stars are so simple and classy! Looking for more awesomeness from Delia? I love her
Christmas PJ post
, this
genius Advent idea
, and of course, her
no sew tree skirt
. And what of my ornament? You can head on over to
Delia's to see this Classic Felt ornament how to!